SWAZILAND
In February of 2009, A Friend in Need co-founders Heather Bliss and myself, Brenda Rebro were led to the continent of Africa and on the long journey through winding mountains to a place that many back home didn't even know existed: Swaziland - a tiny country the size of New Jersey, nearly forgotten by the rest of the world.
| | |
| --- | --- |
| | A Swazi Village |
We had no idea what we would be doing when we arrived. We just knew that God had called us there and we trusted that He would show us where He wanted us to do His work.
It was there that our hearts were gripped with emotions that we still cannot find words for.
We saw young children, alone, without any parents, caring for their younger siblings.
How can that be? These beautiful children live fearful lives, not knowing when their next meal will come, feeling insecure about their safety.
Our hearts broke while our minds raced thinking about the dangers that could befall them without a mommy and a daddy to protect them during the dark nights.
This mountain lacked food, parents, safety, but the one thing this mountain didn't lack was hope.

It was there that we were introduced to

Nomsa, a beautiful woman with beautiful feet who brings the love of Jesus to 984 orphaned children on her mountain.She has a spirit of encouragement, mustering up 28 other volunteers from around the mountain.

Heather, Nomsa, Brenda
Sadness gripped our hearts because just days earlier, we visited two care centers, both in South Africa. The children there were playing with each other, smiling, singing and hugging.

But o

n this mountain, there was no smiling, no singing, no hugging.

What was different?

These children were left on their own.

Every couple days they were visited, but for the most part they were alone. The children at the Lula Care Center in S. Africa could learn about Jesus, play with each other, and feel the continued love pouring out of their care givers.

T

hey returned to their homes in the evenings filled with the Holy Spirit and strengthened with love and hope.

Nomsa and her care workers can only reach so many children each day while walking the terrain of the mountain. If these

children had a central location where they could come for that same encouragement every day, more children could be reached and the love of Jesus can be poured into their precious hearts daily.
Upon returning home, we began advocating for these children and raising support for a Care Center. In 2011, we returned to KaPhunga and began having meetings with our ministry partner, Hands at Work, as well as the chief (induna) of the mountain and the Director of Development of KaPhunga to discuss the plans of the Care Center.
CARE CENTER COMPLETE!
With the help of our donors and our ministry partners at Hands at Work and Asondle Sive Bomake, the Care Center is open and bringing joy to the children of KaPhunga, Swaziland. We were blessed to be at the
Opening Celebrations
of the Care Center with the community and celebrate the opening of this beautiful place that brings smiles to so many children.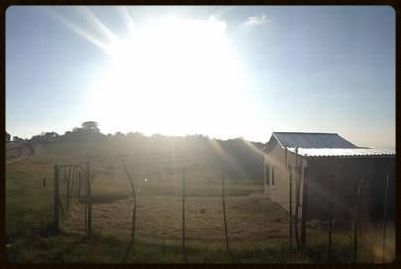 KaPhunga Care Center
It was at the Care Center that the children became our friends. It was there that these children became real to us. It was there that we learned their names. And our hope is that these children will no longer be just "the starving children in Africa" or just "African orphans", but that you will know their names and know their stories.
THANK YOU!
Thank you to everyone who has joined us in this project. It has been such an encouragement to have all of you along with us on this journey. With your prayers and financial support, we are bringing fullness of life to 984 orphans who would not otherwise have it.
May God bless you!
To see photos of the construction of the Care Center,
click here
.